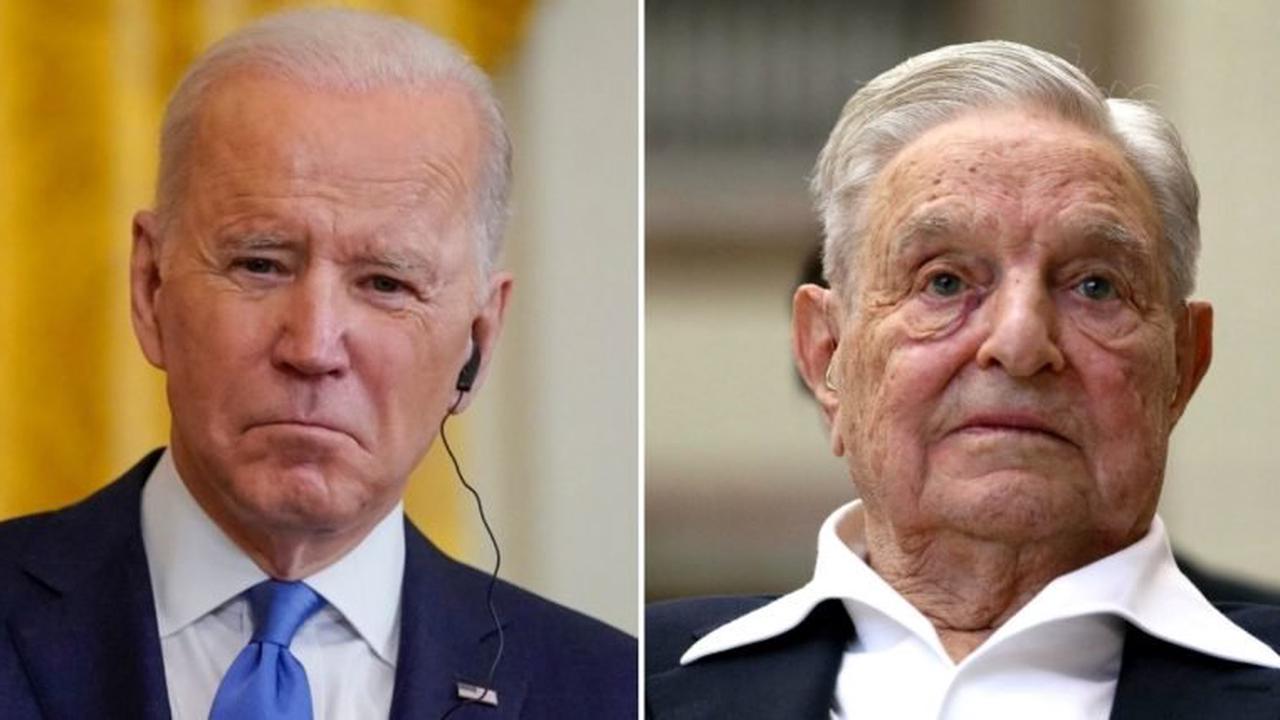 The recent news that Alexander Soros, son of billionaire leftist megadonor George Soros, has met with top U.S. officials at the White House 14 times since President Joe Biden took office is concerning. Alexander chairs the Open Society Foundations, a network founded by his father that donates to causes and political candidates focused on reshaping the American justice system.
George Soros' son has visited White House more than a dozen times since Biden took office, records show https://t.co/jQ4KnthNHW

— Fox News (@FoxNews) April 8, 2023
Alexander Soros has been a major Democratic fundraiser, donating over $11 million to left-wing PACs since 2010. Most recently he donated $2 million to the Senate Majority PAC. He has also posted photos of himself with major Democratic leaders such as Senate Majority Leader Chuck Schumer (D-NY), former House Speaker Nancy Pelosi (D-CA), and former President Barack Obama.
The Soros family's influence in American politics has been a point of contention for some time, especially during the Trump administration when former President Donald Trump connected George Soros to Manhattan District Attorney Alvin Bragg. George Soros and his family faced increased scrutiny after Trump alleged that they were involved in hush money payments to porn actress Stormy Daniels during the 2016 presidential campaign. George denied knowing Bragg, accusing those on the Right of "focus[ing] on far-fetched conspiracy theories [instead of] on the serious charges against the former president."
George's other son Jonathan and his wife Jennifer Allan Soros donated directly to Bragg's campaign, each cutting a $10,000 check for the leftist district attorney in April 2021. In light of this news, conservatives are raising doubts about the motives behind Alexander's visits to the White House.
Mike Howell, Heritage Foundation Oversight Project director, told Fox News that Alexander's time in the White House is concerning, adding that the Soros family "has done incalculable damage to our country." Howell continued, "The death and destruction of their policies are evident at our borders and in our crime-infested cities. The left is addicted to their money, and they don't even bother hiding it anymore."
BREAKING: Marjorie Taylor Greene just called on governors across the US to "ban Soros, his money, and all his organizations".

So the Republican "free speech" crowd now wants a holocaust survivor to not have the freedom to run an organization in the US and wants to prevent him… pic.twitter.com/SkoUvCsC88

— Brian Krassenstein (@krassenstein) April 9, 2023