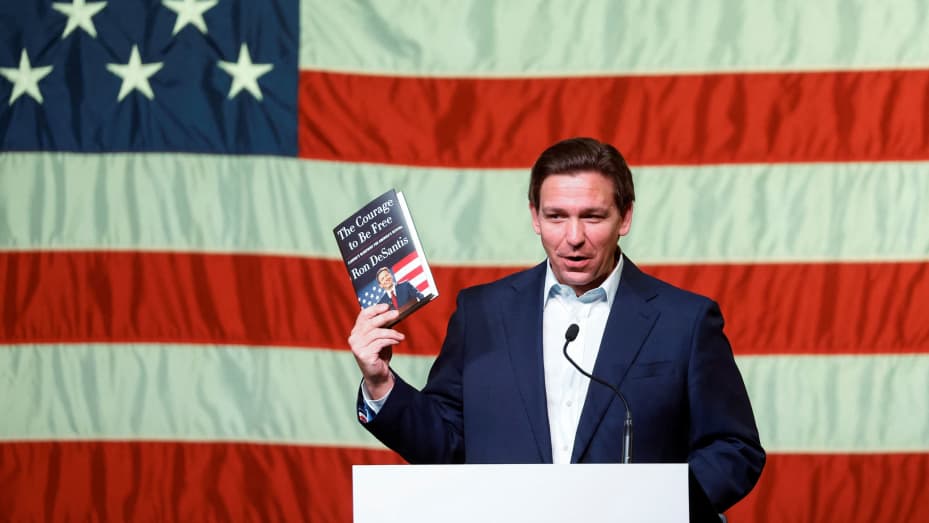 Florida Gov. Ron DeSantis took a victory lap around Iowa in his first unofficial campaign tour. He joined Iowa Gov. Kim Reynolds on Sunday, spoke with many voters, and topped off the trip with a killer campaign video that was posted on Twitter by DeSantis. 
The caption on the campaign video peaked a great deal of interest: "THANK YOU, IOWA! Together, Iowa and Florida are leading the way for a freer and safer nation…And we're just getting started."
That last phrase is just about as clear as it can be regarding the future plans of the governor and his expected run for the presidency. 
Ken Cuccinelli, a former Trump administration official is strongly advocating for DeSantis to begin a White House run. He is working to build a base of early supporters to aid in making that presidential run a success. 
Cuccinelli announced on Thursday the beginning of the "Never Back Down PAC" to pave the way for victory in 2024. 
The Washington Post reported last week that Gov. DeSantis has spoken privately to friends about his intention to run. And this new PAC will likely become an approved outside spending machine for this campaign. 
The official announcement from DeSantis is expected to come in the early summer. 
DeSantis has said there's no caveat to whether he'll run — he's in. His announcement is expected to come in early summer.
All this fervor for the Florida governor will not sit well with former President Trump. He has already gone after DeSantis long before all of this spotlight. He immediately called the thought of a DeSantis campaign "very disloyal." And he now refers to the governor as "Ron DeSanctimonious."
When it was reported that the sales of DeSantis's new book, "The Courage to Be Free: Florida's Blueprint for America's Survival," far outpaced the sales of books from Trump, Barack Obama, and Hillary Clinton at the same stage in their respective political careers, Trump allegedly threw a fit.
And remember, Ron DeSantis is "just getting started."
THANK YOU, IOWA!

Together, Iowa and Florida are leading the way for a freer and safer nation…

…And we're just getting started. pic.twitter.com/buAwJTMIRl

— Ron DeSantis (@RonDeSantisFL) March 12, 2023