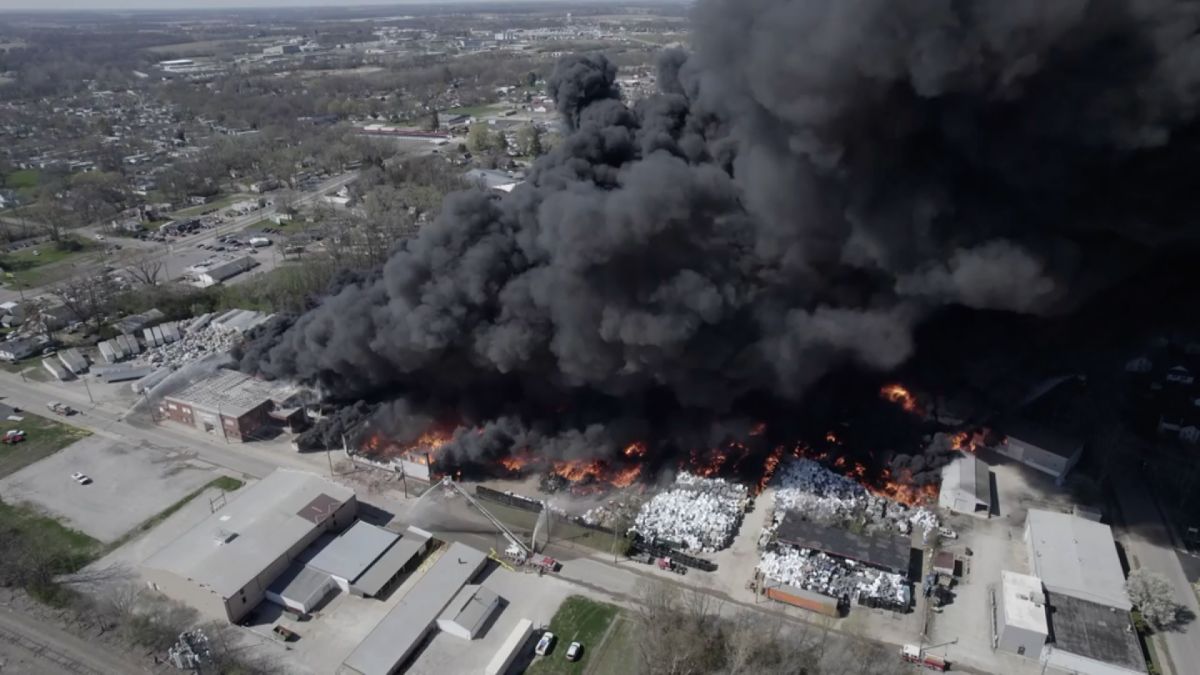 Residents of Richmond, Indiana were evacuated Tuesday night after a massive fire broke out at a local recycling plant. Fire Chief Tim Brown said the plant had been cited in the past for being "unsafe" and the fire was anticipated by fire crews and the city, which had been pushing for a cleanup of the building for some time.
The fire broke out at the former Hoffco factory, prompting Wayne County Emergency Management to issue an update late Tuesday maintaining the half–mile evacuation radius and prompting residents to continue to shelter in place while "keeping windows and doors closed, turning off HVAC units if they draw outside air, and keeping pets inside."
The Republican Party of Wayne County commended the heroic efforts of the fire crews and first responders who worked tirelessly to contain the fire and keep the community safe. Additionally, the party also thanked Mayor Dave Snow, who stayed in contact with the Fire Department, Police Department, and Wayne County Emergency Management Agency, and continued to relay information as it became available.
They also applauded the efforts or local churches such as Oak Park Pentecostal Church and Bethesda Worship Center, both of which offered temporary shelter for people forced out of their homes Tuesday. Additionally, other agencies were trying to arrange hotel rooms for those who needed it.
It is important to have regulations in place to ensure the safety of the community, and that businesses stay up to code.
Again, City officials have commended the city of Richmond and the local churches for their generous assistance in providing shelter and other resources during this time of crisis.
I'm sure the city will continue to encourage all local businesses to comply with safety regulations and to ensure the safety of their employees and customers.
Plumes of black, toxic smoke billowed out over eastern Indiana on Wednesday from an industrial fire at a plastics recycling plant. More than 2,000 residents were ordered to evacuate, and the fire is expected to burn for days, the authorities said. https://t.co/Igics82OGP pic.twitter.com/D59z9Fu7CB

— The New York Times (@nytimes) April 12, 2023