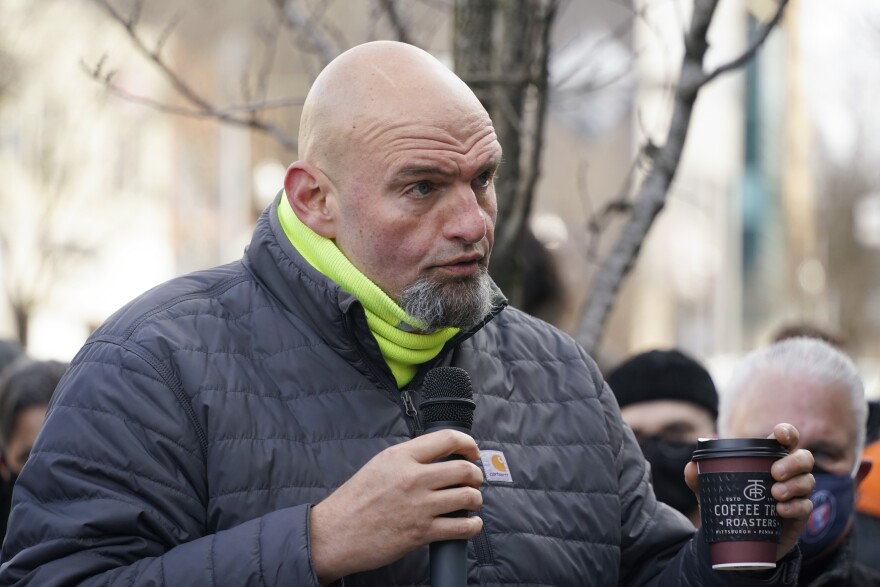 How do you solve a problem like John Fetterman? The freshman senator from Pennsylvania was sworn in on January 3. And on February 8, after 36 days in office, he was admitted to George Washington University Hospital in Washington after experiencing symptoms that looked like it could be another stroke. 
He was released after two nights in the hospital. But then on February 15, after 43 days in office, Fetterman checked himself into Walter Reed National Military Medical Center for treatment of depression. He is still there. 
The Wall Street Journal reported over the weekend that Fetterman "could remain hospitalized for more than a month."
The senator's health issues are almost certainly the after-effects of a stroke that he suffered on May 13, 2022. This was just a few days before Pennsylvania's Democratic senatorial primary. 
Fetterman stayed in the race and won his party's nomination to move him into the general election campaign. His family and his political team downplayed the seriousness of his condition. 
Gisele, Fetterman's wife, said that the stroke was "a little hiccup" and told reporters that her husband would be "back on his feet in no time." 
This "minor stroke" is now widely recognized to have been life-threatening. And some are saying that because Fetterman focused on his campaign rather than his recovery, he may have permanently damaged his health. This is from the New York Times: "After the life-changing stroke, days before the Democratic primary last year, Mr. Fetterman briefly pared down his schedule to recover. But he continued to campaign in one of the most competitive and closely watched Senate races in the nation. Now, the possibility that he may have missed out on a crucial recovery period has become a source of pain and frustration for Mr. Fetterman and people close to him, who fear he may suffer long-term and potentially permanent repercussions. His schedule as a freshman senator has meant that he has continued to push himself in ways that people close to him worry are detrimental."