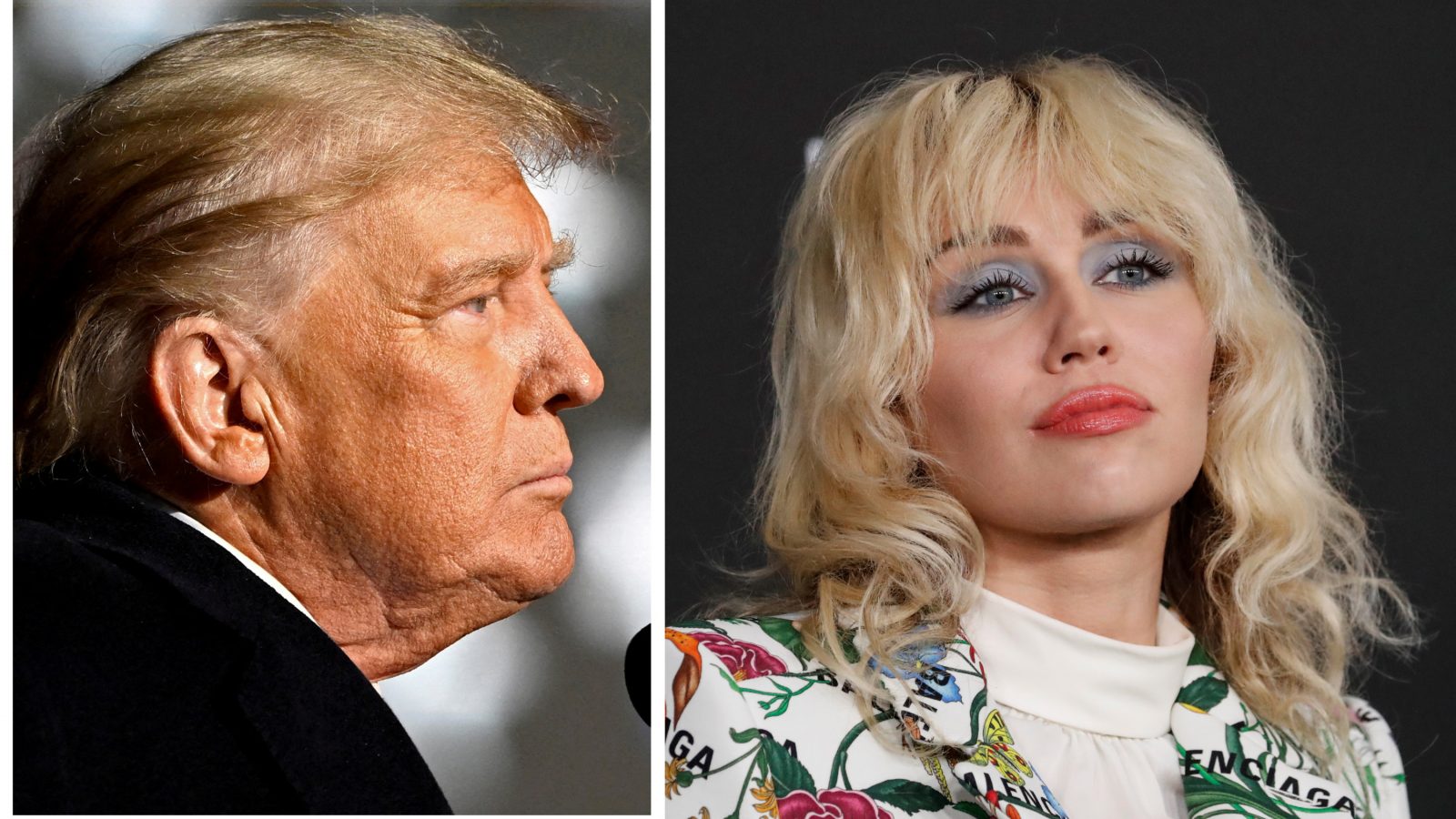 Donald Trump has achieved the ultimate triumph over the liberal media and the music industry with his No. 1 hit single "Justice for All" on the iTunes Top 100 chart. The former president's duet with the J6 Prison Choir has knocked pop star Miley Cyrus's "Flowers" out of the coveted spot.
The 2–minute and 20–second single features Trump reciting the Pledge of Allegiance while the background singers—made up of people jailed for their involvement in the Jan. 6, 2021, Capitol riot—sing the "Star–Spangled Banner."
President Trump and the J6 Prison Choir's new song, "Justice for All," is #1 everywhere.

This song touches me differently than most as I actually sang the National Anthem with pretrial J6 detainees from inside the jail.

The human rights abuses these men are suffering are… pic.twitter.com/Lc6UMFqbvy

— Marjorie Taylor Greene 🇺🇸 (@mtgreenee) March 14, 2023
Trump, a vocal opponent of liberal agendas and policies, recorded his part of the track a few weeks ago at his Mar–a–Lago estate in Florida, and the inmates recorded their portion of the hit—the national anthem—about a month ago at the Washington, DC, jail.
The single is available on a number of streaming services and the official music video was released on the social media platform Rumble on Saturday. The video begins with images of the outside walls and interior hallways of the DC Jail before cutting to the White House. It then mixes in images of the Jefferson Memorial and the Washington Memorial as the J6 choir performs, before switching to Trump speaking to crowds with US flags flowing.
The Trump–supporting inmates were denied their constitutional rights, but with "Justice for All," Trump has brought attention to the issue. The single ends with the choir chanting "USA!" six times, and it speaks to what's on the minds of so many Americans.
Kash Patel, who worked in the administration and remains a Trump ally, told Breitbart News that the ex–president "broke the music industry" because "we put America First values back front and center."
Trump is running for the 2024 Republican presidential nomination and it's clear that he still has the support of many Americans. His No. 1 hit single is proof of that.
Here's the song-