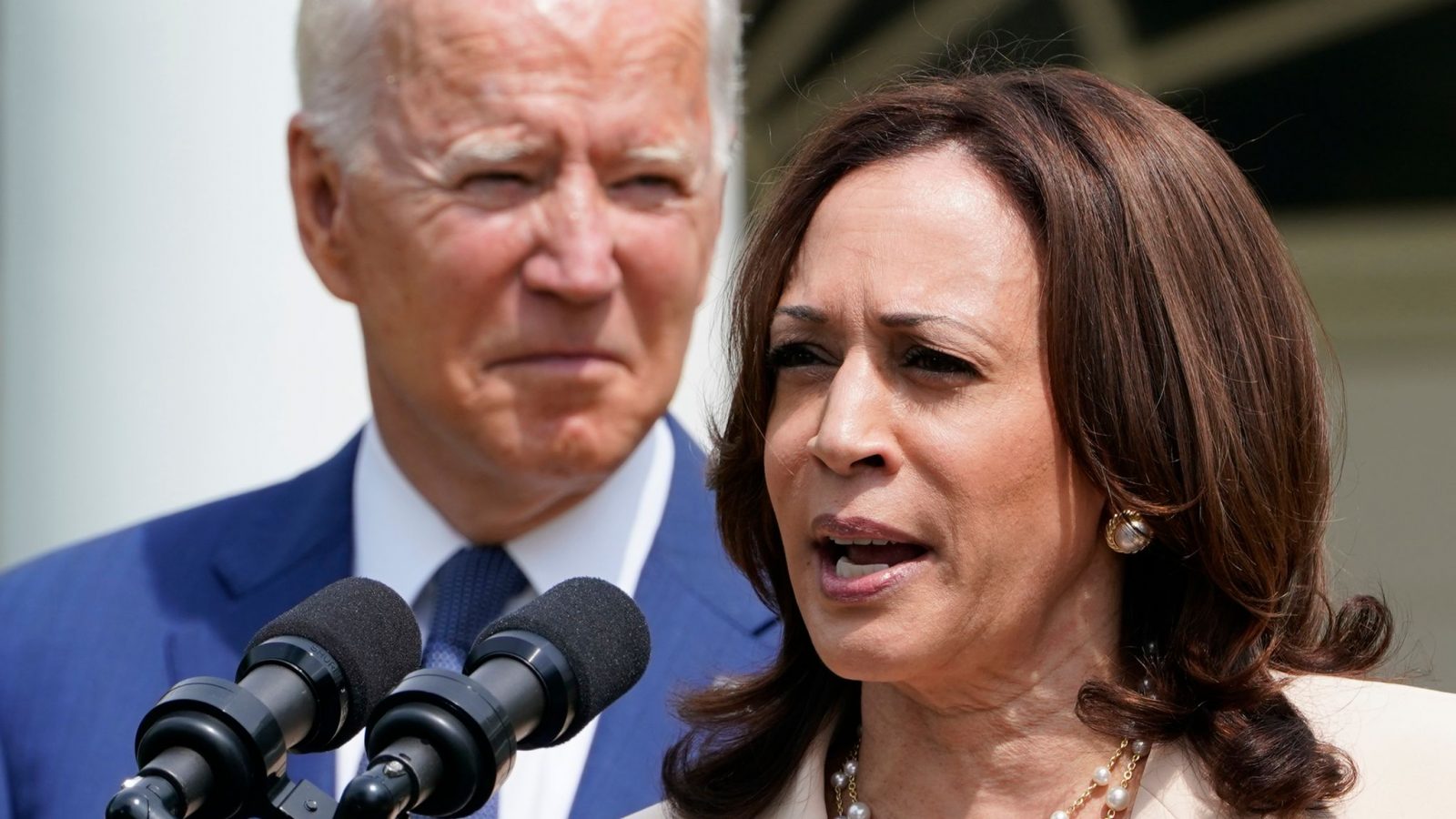 President Joe Biden is finally starting to see what most of America knew from the beginning of his presidency…Vice President Kamala Harris is just not able to lead.
Biden is frustrated that Harris is not "rising to the occasion" or helping him with presidential responsibilities.
According to one former Biden administration official, Biden wants to run for re-election because he perceives that neither Harris nor any other Democrat can actually beat Donald Trump in a general election. 
The president's frustrations are rooted in Harris' lack of "consistently rising to the occasion."
Another Biden official criticized Harris for not helping Biden more often. They said that the vice president has a profound "fear of messing up, " which has paralyzed his time in office.
"A point of tension in their relationship is that I don't think that the president sees her as somebody who takes anything off of his plate," the former White House official said of the relationship between Biden and Harris.
When Biden is in the public eye, he still praises his choice for vice president, but there seem to be a lot more whispers behind the scenes about his bad relationship with Harris. 
Author Chris Whipple, for instance, wrote in his new book about Biden's White House that Biden once described Harris as a "work in progress."
Another thing in Whipple's book explained how Biden "was annoyed" when second gentleman Doug Emhoff complained about Harris' work assignments.
"Biden was annoyed," Whipple wrote. "He hadn't asked Harris to do anything he hadn't done as vice president — and she'd begged him for the voting rights assignment."
So the big question of people's minds now is whether Harris will be replaced on the 2024 ticket. 
Senior Biden adviser Cedric Richmond said that would never happen.
Richmond told Reuters, "I would adamantly say that the answer is: Hell no!"
Another former official for Biden said, "You cannot replace your first black woman vice president and think that black people and women are going to just vote for you. He needs her."