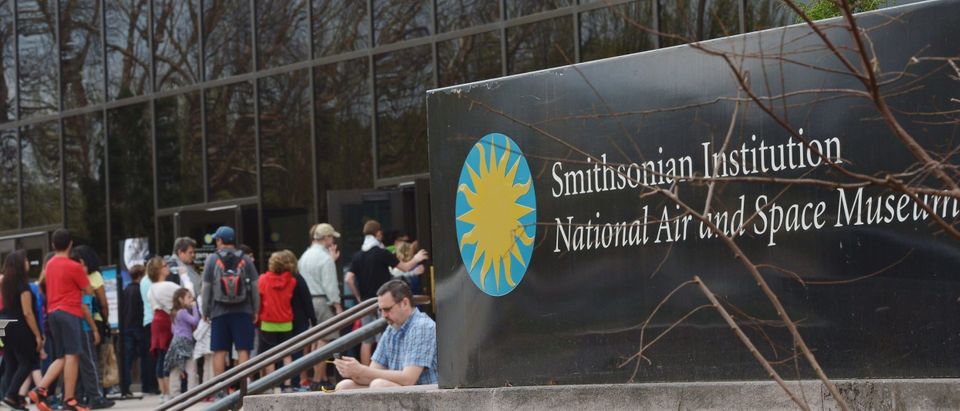 Smithsonian workers at the Air and Space Museum are about to get a very expensive lesson in Constitutional rights.
Recently a group of high school students was kicked out but not because they were disruptive.
A hat the group was wearing triggered some of the museum staff, who mocked them and then ordered them to leave the building. Staff said that they were in a "neutral zone" and were not permitted to wear their hat.
What were they wearing?
A beanie hat with a pro-life message.
To be clear, there is no dress code at the Smithsonian, and it is a taxpayer-funding building.
When the story went viral the Smithsonian did admit they messed up.
"Asking visitors to remove hats and clothing is not in keeping with our policy or protocols. We provided immediate training to prevent a re-occurrence of this kind of incident, and have determined steps to ensure this does not happen again," communications director, Alison Wood said.
However, that is not good enough according to a Fox News report, The American Center for Law and Justice is going to sue the museum:
A prominent Christian legal organization has filed a lawsuit on behalf of the parents and Catholic school students who were kicked out of the Smithsonian National Air and Space Museum for wearing pro-life hats last month.

The American Center for Law and Justice (ACLJ), announced the lawsuit 'Kristi L. v. National Air & Space Museum' late Tuesday, alleging that the Smithsonian "targeted, harassed" and "kicked out" a dozen Catholic high school students and their chaperones on Jan. 20 for wearing beanies inscribed with a pro-life message.

The group belonged to Our Lady of the Rosary School based out of Greenville, South Carolina, and had traveled to Washington, D.C., for the annual national March for Life. The students were all wearing matching blue beanies with the words "Rosary PRO-LIFE."

[…]

The lawsuit details an encounter between the personnel and students, some of whom are minors. As they were making their way toward an exhibit, two employees allegedly said, "The f—king pro-life. What a bunch of s—t."

A Smithsonian security guard then approached the group, according to the lawsuit, insisting that they take their hats off or leave.

"One of the security guards approached them, gleefully rubbing his hands together, stating they had made his day," the ACLJ wrote in an online statement.

When the group asked why other visitors in the museum were able to wear their hats and pride masks without issue, they were told that their hats were "political statements," and that they were "not promoting equality," according to the suit.
This is an outrage for a couple of reasons.
First, is that these students' first amendment rights were violated. Second is that when the government pays damages after they lose the lawsuit (and they will). The taxpayer is going to foot the bill.