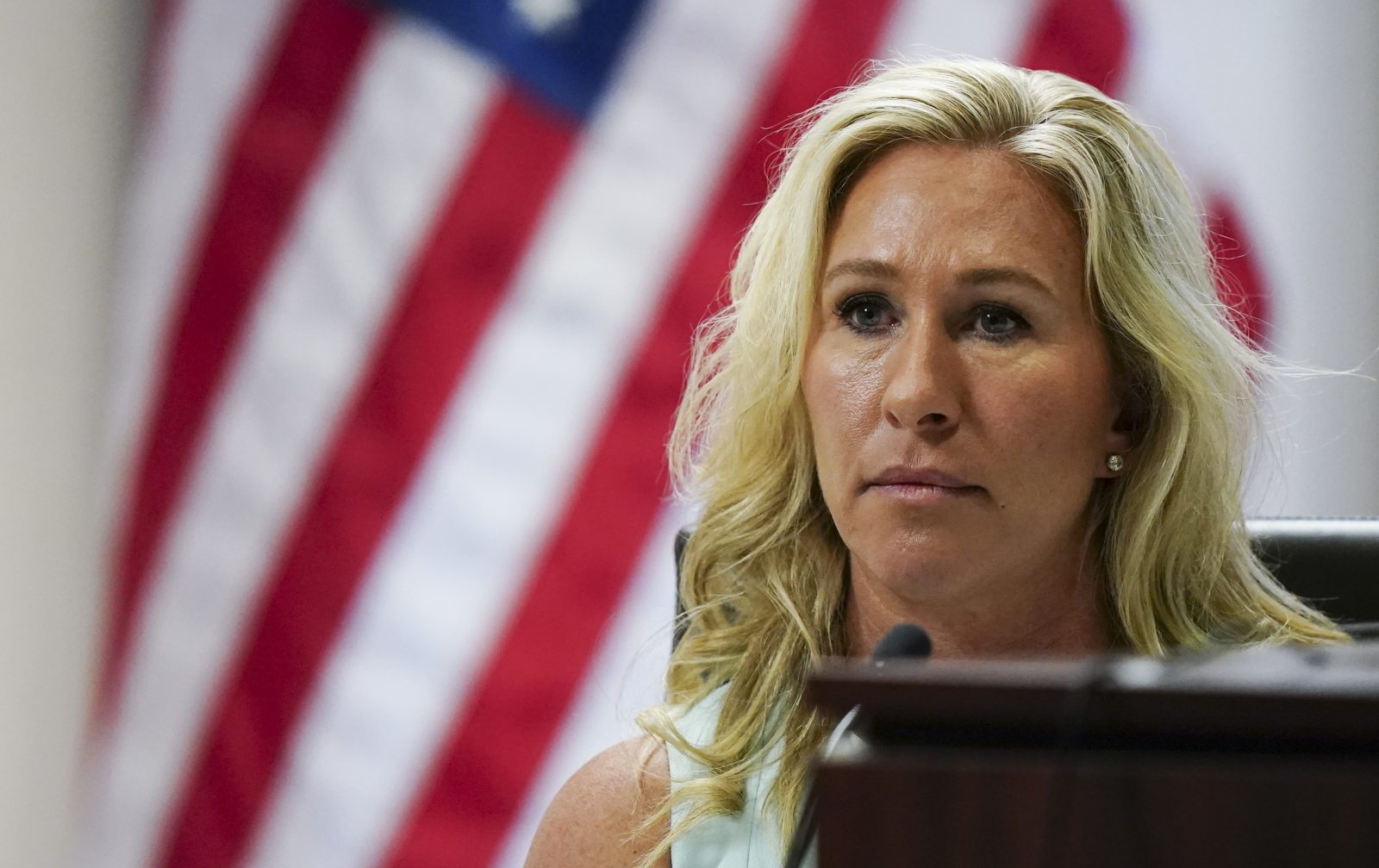 Rep. Marjorie Taylor Greene whined on Twitter about being harassed at a restaurant on Monday night. She said a couple of fellow diners who were angry leftists "turned into demons."
The Republican from Georgia did not offer a whole lot of details about the experience, but she did say that her tormenters were a woman and her adult son who did not like her politics. 
Rep. Greene said the two of them screamed at her inside the restaurant while she tried to have a conversation with her staff. 
"They had no respect for the restaurant or the staff or the other people dining or people like me who simply have different political views. They are self righteous, insane, and completely out of control. I was sitting at my table, working with my staff, and never even noticed these people until they turned into demons," Greene said. 
No one knows if the location of this incident was in Washington, D.C., in Greene's home state of Georgia, or another location. It is not the only incident in which Republicans have been confronted like this in a public place. 
Back in June of 2018, then-White House Press Secretary Sara Huckabee Sanders was thrown out of a Virginia restaurant because the owner did not like her political stand. 
In that same year, then-Department of Homeland Security Secretary Kirsten Nielsen was harassed while she was eating at a Washington establishment. And in July of last year, Brett Kavanaugh, a Supreme Court Justice, was bullied in a Washington steakhouse by an angry liberal mob.
"People used to respect others even if they had different views," Greene wrote. "But not anymore. Our country is gone." She went further suggesting that it was time for America to have a "national divorce," given the deep divide between conservatives and liberals.