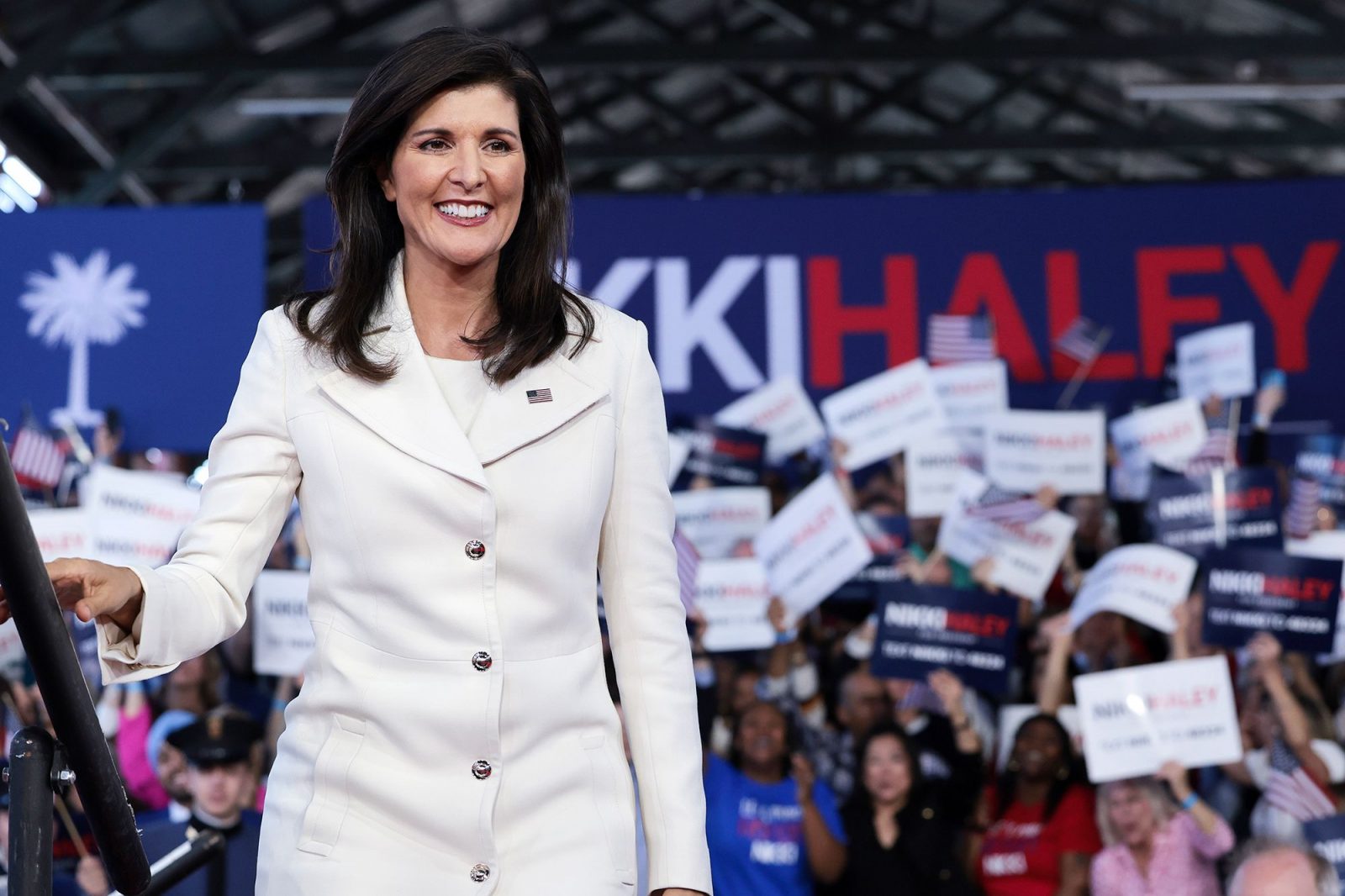 Nikki Haley, the former South Carolina Republican governor and 2024 presidential candidate, is watching her popularity soar among conservative voters since she publicly announced her campaign last week.  
According to a new Morning Consult poll, six percent of Republican voters favored Haley compared to just three percent of the voters a week prior. 
The rise in polls for Haley came after CNN host Don Lemon said that Haley, who is 51, was past her prime. Lemon lost his morning co-host chair for a few days and was told he needed some schooling on making sexist comments. 
The poll also found that Haley's popularity rose to 62 percent favorability, up from the 17 percent she was polling at before she announced her presidential bid.
The former governor is still well behind former President Trump, with 50 percent support, and Gov. Ron DeSantis' (R-FL) 30 percent in the polls.
DeSantis is right now the only Republican candidate polling ahead of President Joe Biden, according to the poll. He has a one point lead over the president. Haley trails behind Biden with 35 percent to the president's 41 percent. 
She was the first Republican to announce a run for the White House against Trump.
Biden has still not declared whether or not he is going to run for a second term. DeSantis is reportedly planning a summer campaign launch. 
Nikki Haley said that she represents a "new generation" candidate for 2024, saying that America needs to start looking ahead.
"I think we need new energy going in," Haley said in an interview. "I think we need to leave the status quo of the past and start looking ahead."
Trump congratulated Haley on her announcement, but he also criticized her for breaking her promise not to run against him.
"I'm glad she's running," Trump said in an interview. "I want her to follow her heart — even though she made a commitment that she would never run against who she called the greatest president of her lifetime."
Haley has insisted that she is not focusing her campaign on being different from Trump's but rather on getting Biden out of the White House.