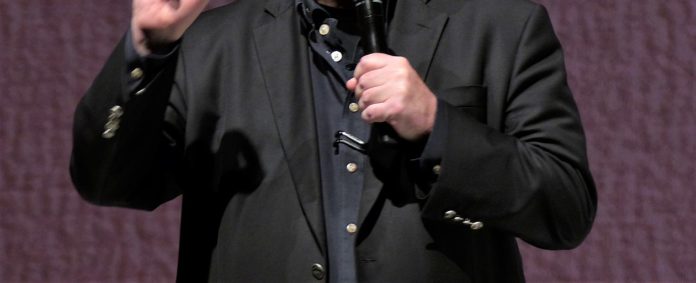 Steve Bannon isn't having the most placid of weeks, and he sure isn't pretending that he is either.
The political provocateur has been in the headlines several times over the course of the last few months, as a number of legal issues play out in the court system.
Now, after being pardoned by Donald Trump at the federal level in connection to a "build the wall" fundraiser, Bannon is facing those same charges again – this time in state court where a presidential pardon has no power.
Bannon slammed the new charges by Manhattan District Attorney Alvin Bragg as "partisan political weaponization of the criminal justice system."

"Just days after being swatted three different times by deranged thugs from New York City inspired by the Biden Administration to assassinate me by police, the Soros-backed DA has now decided to pursue phony charges against me 60 days before the midterm election because WarRoom is the major source of the MAGA grassroots movement," Bannon raged in a statement.

"I am proud to be a leading voice on protecting our borders and building a wall to keep our country safe from drugs and violent criminals. The WarRoom show will be more vital, more intense, more urgent, and bigger this time," Bannon added, again name-checking his podcast.
And then came one heck of a statement.
"They are coming after all of us, not only President Trump and myself. I am never going to stop fighting. In fact, I have not yet begun to fight. They will have to kill me first," Bannon, never one for subtly, continued while echoing rhetoric from Trump world following the FBI's raid on Mar-a-Lago.
Biden had previously found himself in legal hot water over his refusal to comply with a subpoena from the January 6th select committee.