Recently, Hunter Biden was forced to attend a child support hearing for his daughter in Arkansas.
During the hearing, he claimed that he is poor despite traveling there in a private jet.
From the New York Post:
Hunter Biden cried poverty at his Arkansas child-support hearing earlier this month — despite flying to and from the courthouse aboard a luxury private jet owned by his close friend Kevin Morris.

The 2001 Dassault Falcon 50 — formerly owned by country singer Brad Paisely — is registered to Plato LLC, for which Morris is the principal, California business records show.

The $6 million jet took off from Los Angeles on April 30 just after 7 a.m, according to flight records reviewed by The Post.

It flew cross-country to Washington DC where it landed at Dulles Airport.

Within an hour it was back in the air en route to Arkansas, transponder data show.

It landed at Newport Municipal Airport in Jackson County, 34 miles from the Independence County Courthouse in Batesville, where Biden attended the hearing the next morning.

After the hearing it was wheels up around 11:30 a.m for the trip back to DC.
The Post believed that the round-trip flight cost between $55,000 to $117,000.
Hunter was in court to try and renegotiate payments to Lunden Roberts, 32, a former stripper and mother to his 4-year-old daughter, Navy Joan.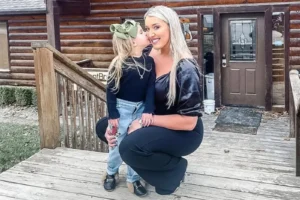 The entire Biden family has repeatedly refused to admit the child is part of the family.
Hunter's attorney Abbe Lowell argued that the First Son has already paid $20,000 a month since the test revealed he was the father. The judge ordered that Biden answer questions about his current finances but came down on his attorneys for overly redacting filings submitted to the court.
"The ability to redact is somewhat being abused," Judge Holly Meyer said.
At the center of the fight are the paintings sold by the president's son, which is building up to a trial scheduled for July.
Funny how one can be broke and somehow afford to fly in a private jet, roughly 7,326 miles. Can't wait for the judge to find out about that.