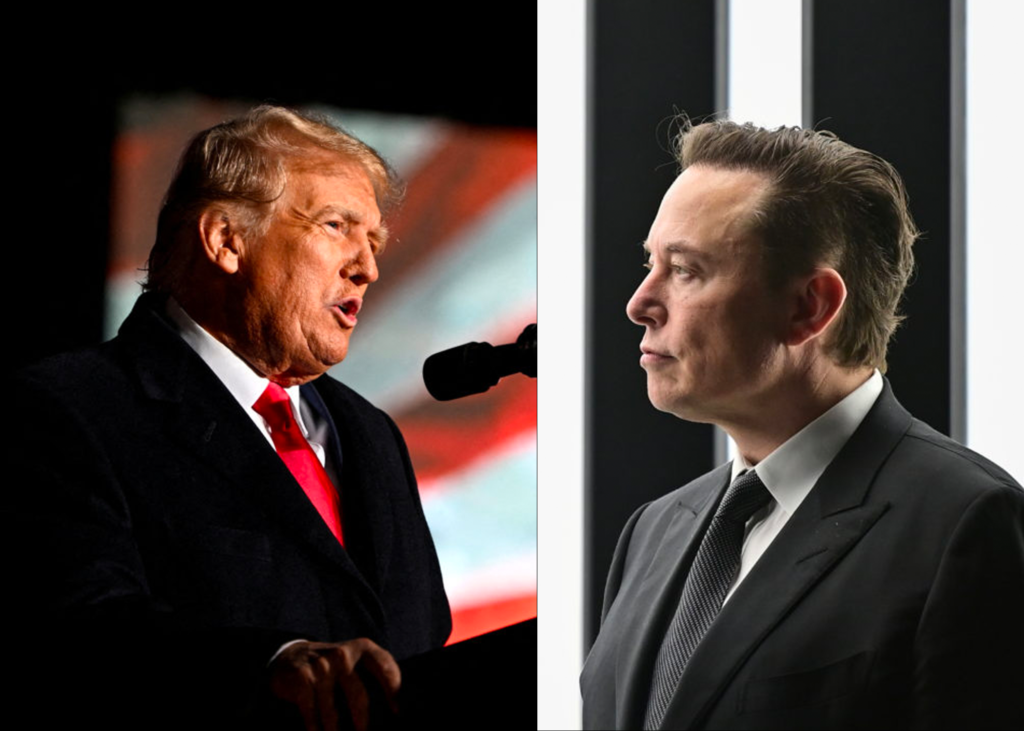 Twitter CEO Elon Musk made a bold prediction about Donald Trump's chances in the 2024 presidential election. He said that the former president would benefit greatly if he should be arrested this coming week in the Stormy Daniels case.
"If this happens, Trump will be re-elected in a landslide victory," Musk said in a tweet Saturday. This post came in response to a Twitter exchange discussing the possibility of Trump being placed in handcuffs following an indictment.
"If this happens, it will be the beginning of Trump's reelection," Must wrote.
Musk, the CEO of both Tesla and SpaceX, has had 14 million views of that Trump post.
According to recent reports, law enforcement agencies at the local, state, and federal levels are preparing for Trump to be indicted as early as next week due to Manhattan District Attorney Alvin Bragg's investigation into hush money payments to former porn star Stormy Daniels during the 2016 election cycle.
If the former president is indicted, it would be the first time in history that a former president has been charged with a criminal offense.
Trump denies that he did anything wrong and says that he is
being targeted by a political witch hunt. He has called on his supporters to protest.
Musk allowed Trump back on Twitter in November in response to a public poll. But he has not yet used the social media platform. Last week Trump did a post on Facebook for the first time since the January 6, 2021 raid on the Capitol.
Trump has been joined in the 2024 presidential race by former South Carolina Governor and United Nations Ambassador Nikki Haley and entrepreneur Vivek Ramaswamy. It is expected that former Vice President Mike Pence and Florida Governor Ron DeSantis will join them in the race.
President Joe Biden has said he intends to seek re-election in 2024.
If this happens, Trump will be re-elected in a landslide victory

— Elon Musk (@elonmusk) March 18, 2023