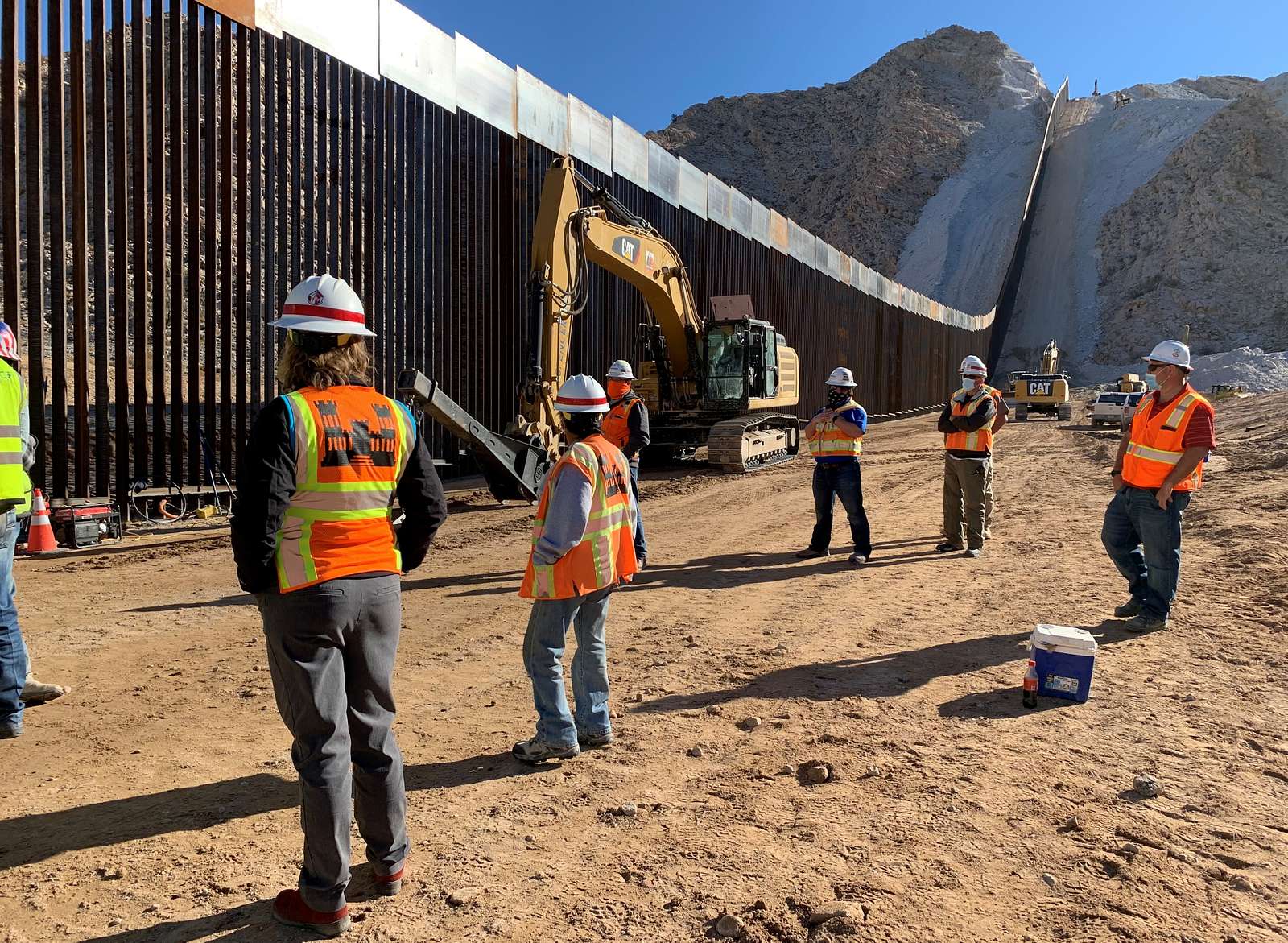 It seems to be impossibly petty.  It seems backwards and tyrannical and just plain wrong, but it's true.
The Department of Justice of this, the Joe Biden administration, is now filing a lawsuit against one of the states within our union, in an effort to dismantle their attempts at border security.
After a two-week standoff between protesters and construction crews building a border wall made of shipping containers, the Department of Justice filed a lawsuit Wednesday against Arizona, accusing it of trespassing on federal land.

The lawsuit asks for "immediate injuctive relief prohibiting" the state from continuing work on the wall, which federal officials say is being built on federal land without the required permits or authority.

"Arizona has unlawfully and without authority failed to remove the shipping containers from lands owned by the United States or over which the United States holds easements, thereby damaging the United States," the complaint reads.
The legal action has been a long time coming.
The lawsuit follows months of tension between outgoing Gov. Doug Ducey's office and federal agencies, including the U.S. Forest Service and the Department of the Interior, both of which oversee public land on which the barrier is being built.

In August, Ducey issued an executive order directing the Arizona Department of Emergency and Military Affairs to fill gaps in the existing border wall in Yuma County using shipping containers.

The federal government has said the land is public and called the project "unlawful."
The Biden administration has been routinely criticized over their handling of the crisis at the southern border, and this latest turn, from negligence to nastiness, is certain to rile conservatives who've been demanding action for ages.