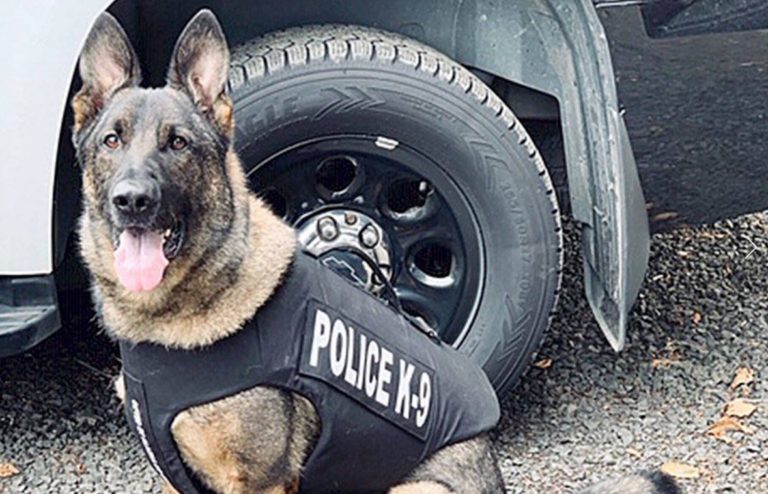 You can't make this stuff up about California Democrats. They are trying to outlaw multiple uses of police K-9s in the state. You will never guess why…
They are citing claims of present and historic racism.
Democratic Assembly members Corey Jackson (Perris) and Ash Kalra (San Jose) introduced Bill 742 on February 13. The legislation would end the use of K-9 units for arrest, apprehension, and crowd control. 
Police dogs would still be permitted in other situations like explosives detection and search and rescue missions.
"From the brutal attempts to quell the Civil Rights movement, Black Lives Matter protests, and their day-to-day use in law enforcement, police K-9s remain a gross misuse of force and victimize black and brown people, disproportionately. The need for AB 742 is apparent, not only through a historic perspective but also through the clear racial disparities we see every year," Jackson said.
The assemblymen cited "research" that indicated Black and Latino individuals are more likely to be involved in K-9 apprehensions. 
Jackson said using police dogs for matters such as apprehensions of suspects has racist roots back to the days of slavery. He noted that AB 742's role is largely meant to remedy past racial wrongs.
"I'm always looking for ways to atone for the past," the Democrat said. "How do we get out systemic racism? How do we get out racism in our narratives? And how do we make sure that we erase practices that are currently being done today that were originated and perfected on our ancestors?"
Jackson even quoted black nationalist Malcolm X, saying that "the white man has traded in white sheets for police badges and K9s."
As you can imagine, there is great pushback from many, especially from law enforcement. Sheriff Mark Lamb, of Pinal County in Arizona, said that he has seen cases where lethal force would have been justified and used if the police dog had not been effective. 
Watch:
Tonight on Real America!
Pinal County Sheriff Mark Lamb weighs in on the proposed California bill that would ban K9 units from making arrests with police dogs.@DanNewsManBall #RealAmerica #Conservative #TalkShow #OAN pic.twitter.com/B693dwZCmR

— One America News (@OANN) February 16, 2023