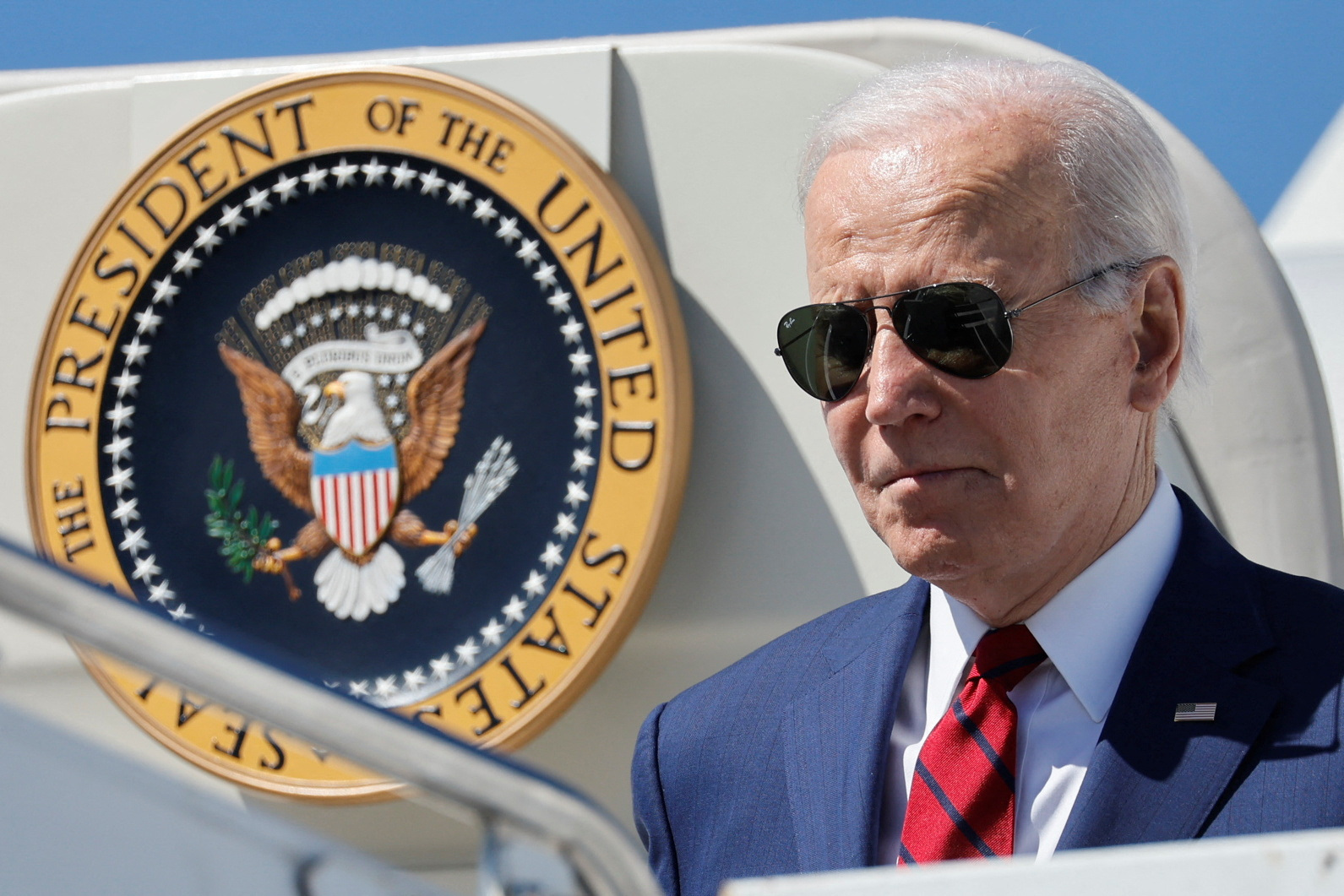 Guess who is coming back around regarding the chaos at the border? President Biden didn't waste any time when he took over the White House, he scrapped Trump's policies for families crossing the border into the United States illegally.
But now the White House administration is considering resurrecting this stiff regulation to somehow deal with a border that continues to be out of control. 
Biden's officials are debating bringing back family detainment policies as they look to the end of Title 42, a Trump-era health order that has allowed U.S. Border Patrol agents to turn away migrants at the border, according to The New York Times. 
Since Biden has been in office, there has been an unprecedented immigration crisis at the southern border. Illegal immigration has risen to an all-time high and those numbers will surely get worse after Title 42 expires on May 11. 
So bringing back family detainment is one of the proposals even though Biden's previous position on it was that it was inhumane. 
The trouble is that President Biden campaigned on reversing this policy and ending long detainments or not detaining children at all.
And since Biden has been in office, his administration has been releasing families into the interior of the United States with scheduled court dates to hear their asylum claims. They said they would keep track of these families with ankle bracelets of location data trackers on cell phones. But last year, Immigration and Customs Enforcement admitted to losing track of hundreds of thousands of immigrants. 
"ICE's response that they could no longer find records on immigrants in Alternatives to Detention (ATD) that they had previously released came as a shock, particularly after they informed us recently that they had been misleading the public for several months by releasing extremely inaccurate ATD data. The agency really needs to come clean. The American public deserves to have accurate data about the ATD program," TRAC assistant Professor Austin Kocher said at the time.