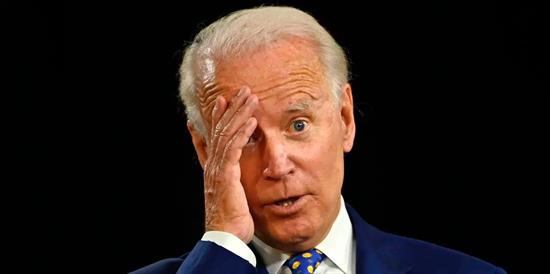 West Virginia Senator Joe Manchin is doing his best to make it look like he may be running for President in 2024. On Sunday he appeared on three different networks and made it clear that he was not happy with President Joe Biden. Manchin has repeatedly refused to endorse Biden and is blocking some of his nominees. He was asked if he was open to running and he didn't really answer. Manchin talked about a "movement" to bring back the "extremes" to the center and it seemed like he was implying that he might be the one to lead it.
When Manchin went on Fox, Shannon Bream cited a report from Ed Morrissey of Hot Air that Manchin had gotten rolled by the Biden administration on the Inflation Reduction Act. Manchin called the report "ridiculous" and said he expects Biden to stick by what he agreed to. But that's not likely to happen since Biden has been known to lie and change his mind.
Democrat Senator Joe Manchin is mad the Biden administration is "writing rules and regulations that are totally foreign" to what he thought the so-called "Inflation Reduction Act" would do pic.twitter.com/9uZRNU0YJW

— RNC Research (@RNCResearch) April 2, 2023
Manchin also wrote a blistering op–ed this week blasting Biden. He said that unelected ideologues, bureaucrats, and appointees were determined to violate and subvert the law to advance a partisan agenda that ignores both energy and fiscal security. He also accused Democrats of trying to starve Americans out of energy by viewing the act as a vehicle to fight climate change rather than an "energy securing measure."
All of this raises the question, why did Manchin sign on to the Inflation Reduction Act in the first place? If he knew the Biden administration was going to use it for their own agenda, he should have known better. It's clear that Manchin is not happy with Biden and his refusal to endorse him, his blocking of nominees, and now his attack on the Inflation Reduction Act all point to Manchin running for President in 2024.
WATCH: @Sen_JoeManchin (https://t.co/A9qEVDhA58.) says he won't decide on a presidential run until "the end of the year."@chucktodd: "Do you know for sure whether you'll be running as a Democrat?"

"The party identification is not going to change me." pic.twitter.com/xfH41irmVX

— Meet the Press (@MeetThePress) April 2, 2023