Monthly Archives: July 2022
The site at which they were filming may have had something to do with it.
Yes, this occurred in Florida.
These sort of lurches toward disunity will undoubtedly continue until such a time as Americans can ween themselves off of the media machine.
The winds are shifting over on the right side of the aisle.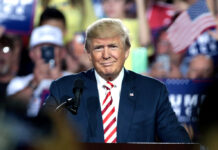 The move could set a rather powerful precedent going forward, as Trump continues to see new legal threats popping up just about every week.
Does the rest of the world still respect the United States?
Has Joe Biden been asleep at the wheel?