Monthly Archives: December 2020
Trump's team was not happy about the characterization.
It's the final round of the President's fight for four more years, and he wouldn't miss it for the world.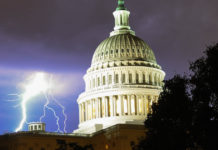 This could be just the opening that President Trump needs to remain in office.
Things are getting heated in on The Beltway.
Is Roger Stone going to save Trump's second term?
Someone check the thermometers in Hell...might have frozen over.
Meanwhile, Trump and his supporters are eyeing January 6th as the end-all, be-all date to secure four more years.
Could this be an indicator of wavering support for the President among congressional Republicans?